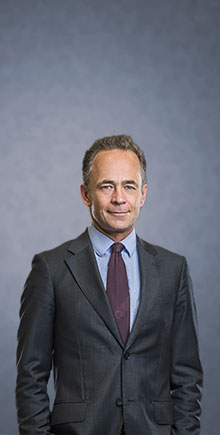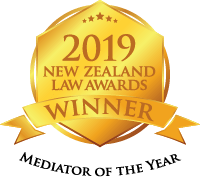 © Copyright 2020 Mark Kelly
- Barrister & Commercial Mediator
Mark is one of New Zealand's leading commercial mediators, with a reputation for skill, determination, commerciality, and relatability (see: Commercial Mediation – Testimonials).
He is the President of the Arbitrators' and Mediators' Institute of New Zealand.
He won the Mediator of the Year Award at the 2019 New Zealand Law Awards.
He also advises on medico-legal and dispute resolution issues.
Background
Mark graduated LLB (Hons) BA from Auckland University in 1993, and was admitted to the New Zealand bar that year.
From 1994-2004, Mark was a litigator at leading law firms in New Zealand and Ireland. Since 2005, he has been a barrister, practising now from Bankside Chambers, Auckland.
As counsel, Mark litigated a wide variety of civil disputes. He appeared in the New Zealand High and District Courts many times, and in the Court of Appeal. He also has experience in the Employment Court, the Employment Authority, the Weathertight Homes Tribunal, the Health Practitioners Disciplinary Tribunal, and the Coroners Court. He acted in numerous arbitrations.
A selection of cases in which Mark appeared as counsel is linked here: Cases.
Mark also appeared many times as counsel in commercial mediations, experience which led to him becoming a commercial mediator.
His commercial mediation practice grew rapidly, and became his full-time focus.
He also has extensive experience in, and continues to undertake, medico-legal and dispute resolution advisory work.
Mark is married, with two teenage children, and lives just north of Auckland.
Commercial Mediation
For details on Mark's commercial mediation expertise and practice see Commercial Mediation. 
Medico-legal & Dispute Advisory
For details on Mark's medico-legal and dispute advisory expertise and practice see Medico-Legal & Dispute Advisory.