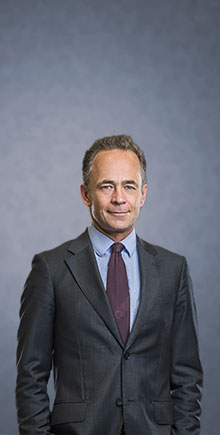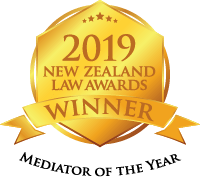 © Copyright 2020 Mark Kelly
Below are some recent articles and seminars by Mark. Please note that they are only intended to state the law at the time of publication, and should not be relied upon as a substitute for legal advice.
Mediation During Lockdown
Presented as part of the AMINZ series "Doing Business Differently"
Being a good negotiator
Presented as part of the ADLS Seminar "Don't Just Sit There – Negotiate"
"An overview of the Act"
Presented to the AMINZ/RI/MPI Farm Debt Mediation Day
Alternatives to trial in IP cases
Co-presented for IPSANZ with Lauren Lindsay and Clive Elliott QC
"Mediation"
Presented to the NZILA/ICNZ Liability Insurance Discussion Group
Intellectual Property and Alternative Dispute Resolution
Farm Debt Mediation
Presented to the AMINZ Rural Day
The Art of the Deal? – Negotiation tips for lawyers in JSC's
Presented as part of the ADLS CPD Seminar "Judicial Settlement Conferences: Perspectives and Practical Guidance"
Mark's part of the paper is attached
Assesing Court Risks: what mediators need to know
Co-presented, on behalf of AMINZ, with David Clark and Deborah Hart
I'm not biased, they are
Disaster Mediation Schemes
Mark has presented on this topic to:
The National Mediation Conference, Gold Coast, Australia, September 2016;
The AMINZ Conference, Auckland, July 2016;
The Society of Mediation Professionals (Singapore), as one of the Maxwell Lectures, October 2017; and
The APAC Insurance Conference (Singapore), October 2017.

The latest edition of his paper is attached.
No case too big to mediate
Quake recovery faults show mediation scheme needed
The gatekeepers to commercial mediation
Presented to the AMINZ Conference, Queenstown
Construction mediation – local and international developments and issues
Presented to the New Zealand Society of Construction Law
Tailored commercial mediation options
Presented to the AMINZ Conference, Wellington
Trends and developments in IP mediation
Presented to IPSANZ, 27 & 28 May 2015
Putting the "commercial" into commercial mediation
Reporting back on the Mediating Disputes course at Harvard Law School
Presented to AMINZ, Auckland Branch
Medico-legal Issues – minimising the risk & what to do when they arise
Presented to the Resident Doctors Association training course
The case for mandatory mediation of civil disputes
Recent developments in commercial mediation
Recent developments in construction law
Presented in-house to three of New Zealand's leading boutique firms
Challenging the powers that be: are registration boards above the rules of natural justice?
Presented to the Association of Professionals & Executive Employees (health professionals and managers) delegates training conference