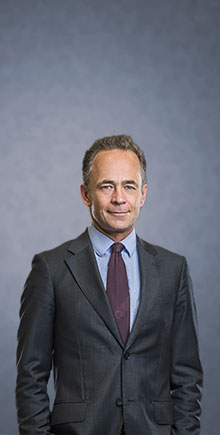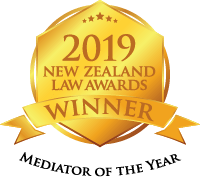 © Copyright 2020 Mark Kelly
Mark is one of New Zealand's leading commercial mediators, with a reputation for skill, determination, commerciality, and relatability (see: Testimonials).
Honours
Mark is the President of the Arbitrators' and Mediators' Institute of New Zealand. He was elected President in 2020. He has been an AMINZ Councillor since 2015. 
He is a Fellow of AMINZ, and a Distinguished Fellow of the International Academy of Mediators.

Awards
Mark won the Mediator of the Year Award at the 2019 New Zealand Law Awards.
In 2016 he received the AMINZ Ann Edge Memorial Award for Excellence in Fellowship Mediation and the Fellowship Mediation Prize.
He won the Resolution Institute's 2015 award for contribution to dispute resolution by an emerging practitioner. 
Training
Mark completed the Mediating Disputes course at Harvard Law School. He is also Resolution Institute trained.
He now regularly teaches and presents on mediation (see Articles & Seminars Teaching & Memberships).
Panels and lists
Mark is on mediation panels for AMINZ, Sport NZ's Sport and Recreation Complaints and Mediation Service, the Health and Disability Commission, the New Zealand Dispute Resolution Centre, the New Zealand Law Society Lawyers Complaints Service, and the Weathertight Homes Tribunal.
He is a facilitator with the Greater Christchurch Claims Resolution Service.
He is on the AMINZ Rural List. As an experienced rural mediator, he has worked on, and trained others about, the Farm Debt Mediation Act 2019. He is an accredited, and experienced, FDMA Mediator.
He is an appointee on the World Intellectual Property Organisation Center's List of Mediators. He is also on the AMINZ Intellectual Property List.
Experience
Mark has extensive experience successfully mediating disputes involving: